Rooibos CINNAMON BLAST - Organic 150g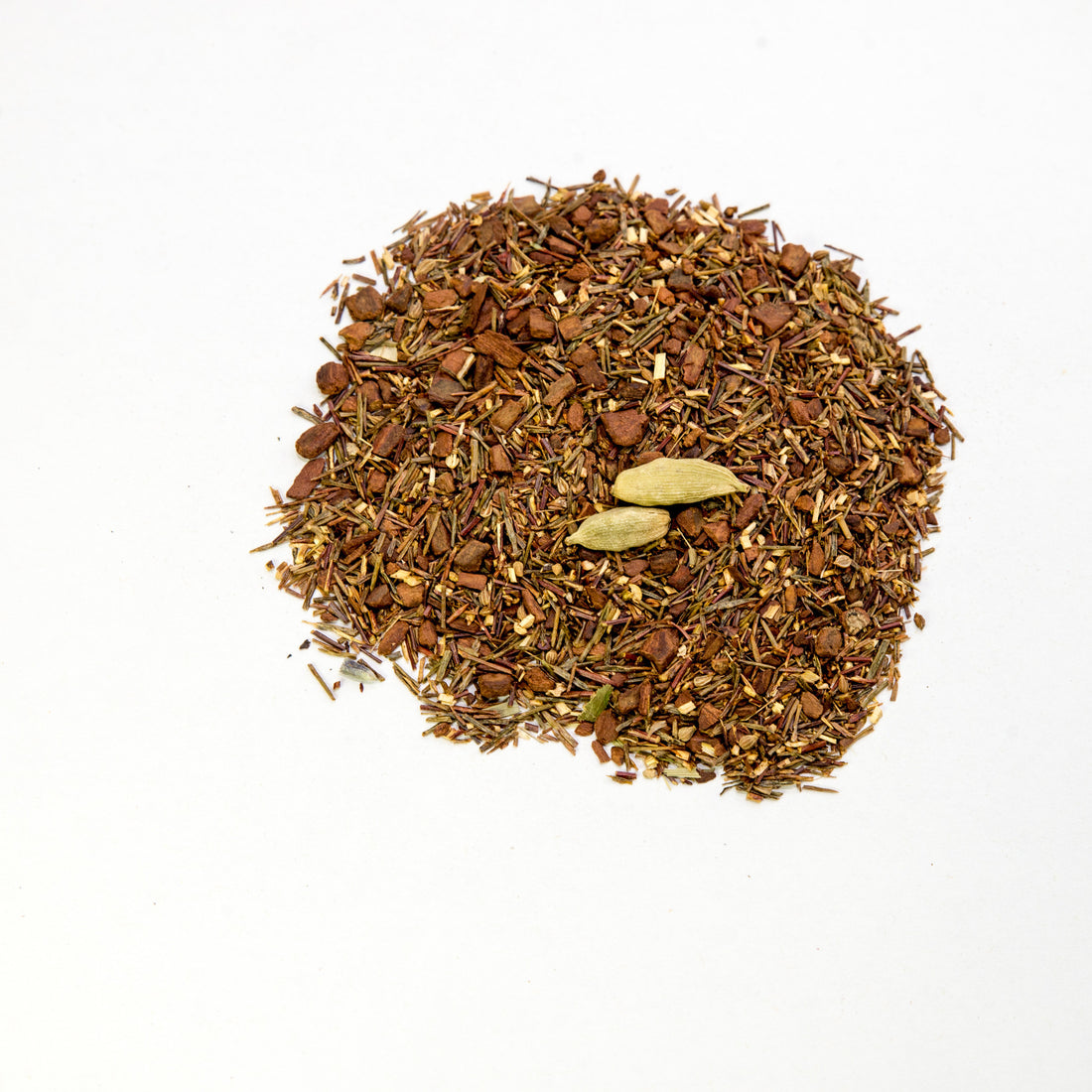 Rooibos CINNAMON BLAST - Organic 150g
Origin: CANADA

Indulge in the exquisite harmony of our premium Cinnamon Spice Infusion! This tantalizing blend combines the fiery kick of cinnamon with the gentle sweetness of anise and cardamom, all expertly balanced with the soothing touch of green rooibos.
Crafted to delight the senses of cinnamon enthusiasts, this infusion isn't just a beverage; it's a flavorful journey. Its natural digestive properties make it the perfect post-dinner indulgence, providing a warm and comforting conclusion to your meal.
Savor the magic of Cinnamon Spice Infusion and elevate your tea experience today!
 A NAKED LEAF CUSTOM BLEND.
150g / 5.3oz.

Water: 100C / 212F        Time: 5-7 minutes

Ingredients: *Cinnamon. *Green Rooibos, *Anise,  *Natural Essence
* Organic