Jasmine Citrus Mint- Organic 100g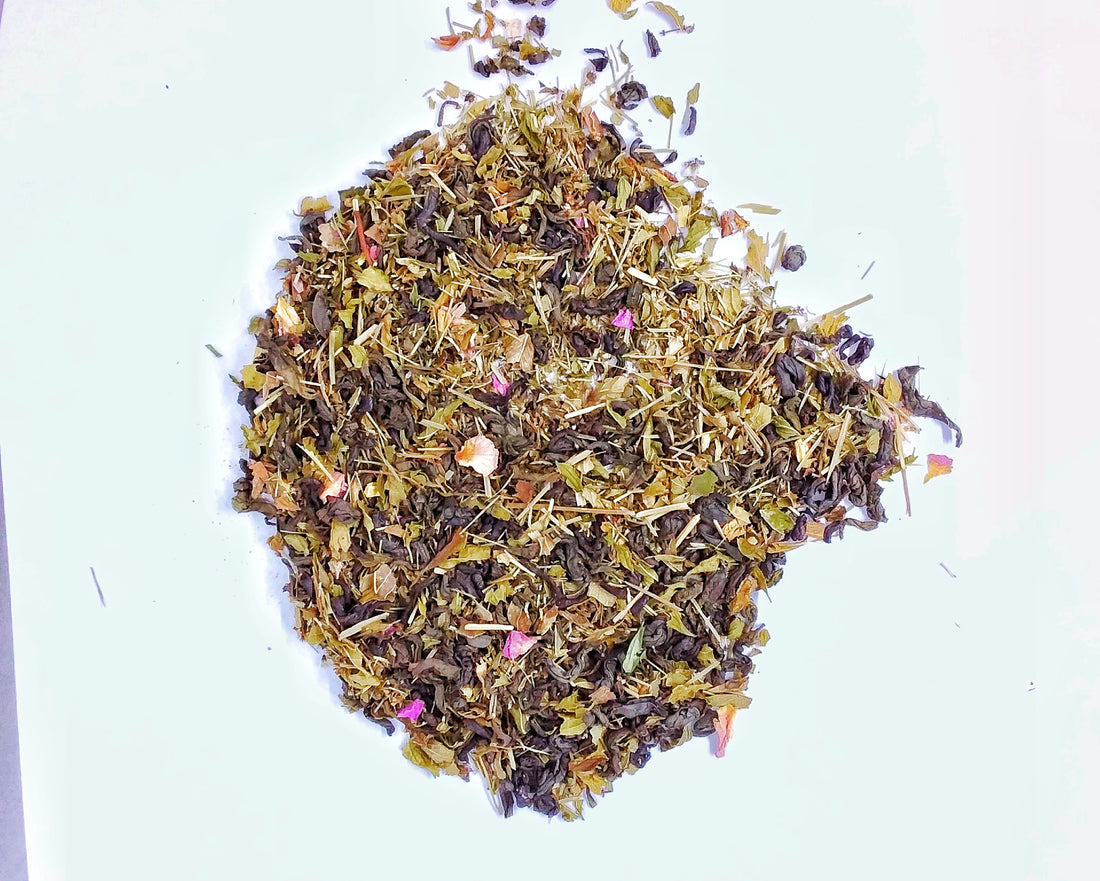 Jasmine Citrus Mint- Organic 100g
Welcome to our enchanting world of Jasmine Citrus Mint Green Tea! This exquisite blend brings together flavors of jasmine green tea, spearmint, lemongrass, licorice root, rose petals, lemon myrtle, and a touch of essential lemon oil. Indulge your senses in this captivating infusion that combines the delicate aroma of jasmine flowers with the invigorating essence of citrus and mint.
Beyond its delightful taste, this blend may offer an array of health benefits. Jasmine green tea, known for its rich antioxidants, may help boost the immune system and supports heart health. Spearmint and lemongrass contribute their refreshing properties, aiding in digestion and promoting relaxation. Licorice root adds a touch of natural sweetness while providing soothing effects for the throat. The addition of rose petals enhances the tea's calming and mood-lifting qualities while adding a touch of elegance. Lemon myrtle and essential lemon oil bring their invigorating citrus notes, with vitamin C and immune-boosting properties.
Indulge in a cup of our Jasmine Citrus Mint Green Tea and experience a moment of tranquility and revitalization. Whether you're seeking a serene afternoon tea or a refreshing pick-me-up, this blend is a delightful companion for every occasion.
THIS IS A NAKED LEAF CUSTOM BLEND.

100g

Water: 85C / 185 F        Time: 4 minutes

Ingredients: *Jasmine Flowers, * OrganicSpearmint, *Rose Petals, *Lemon Balm, *Lemongrass, *Sunflower Petals, *Natural Essence