Brown Betty Teapot - Brown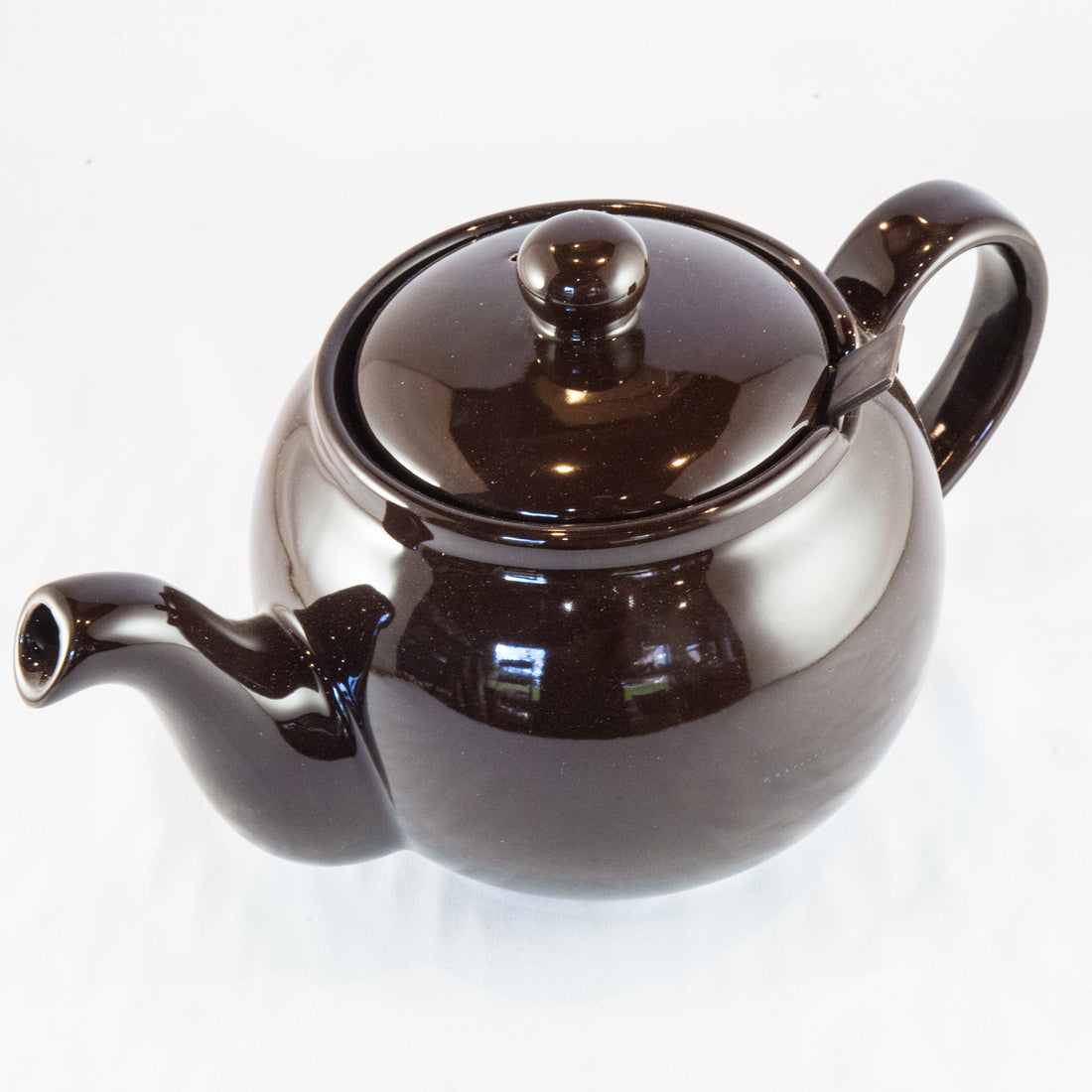 Brown Betty Teapot - Brown
Why a classic Brown Betty teapot is still popular!

Timeless Brown Betty Design: Our teapot features the iconic Brown Betty design, which has been cherished by tea connoisseurs for centuries. Its distinctive shape and rich, warm brown glaze pay homage to the traditional British teapot style. Out teapots are still made in the UK.

Superior Clay Material: Crafted from the finest Staffordshire clay, our Brown Betty Teapot offers exceptional heat retention properties. This unique clay helps to keep your tea hot for longer periods, allowing you to savor the full flavor and aroma of every cup.

Built-in Infuser Basket: Designed with convenience in mind, our teapot comes with a built-in infuser basket. This removable basket is specially designed to steep loose tea leaves, herbal blends, or tea bags with ease. It provides ample space for the tea to expand and release its flavors, resulting in a perfectly brewed cup every time.

Generous Capacity: Our Brown Betty Teapots hold 6 cups!  

Easy Maintenance: Cleaning the Brown Betty Teapot is a breeze. The glazed interior prevents tea stains from adhering to the surface, ensuring effortless cleanup after each use. Simply rinse with warm water to keep your teapot looking as good as new.