Cinnamon Plum SEASONAL BLEND - Organic 150g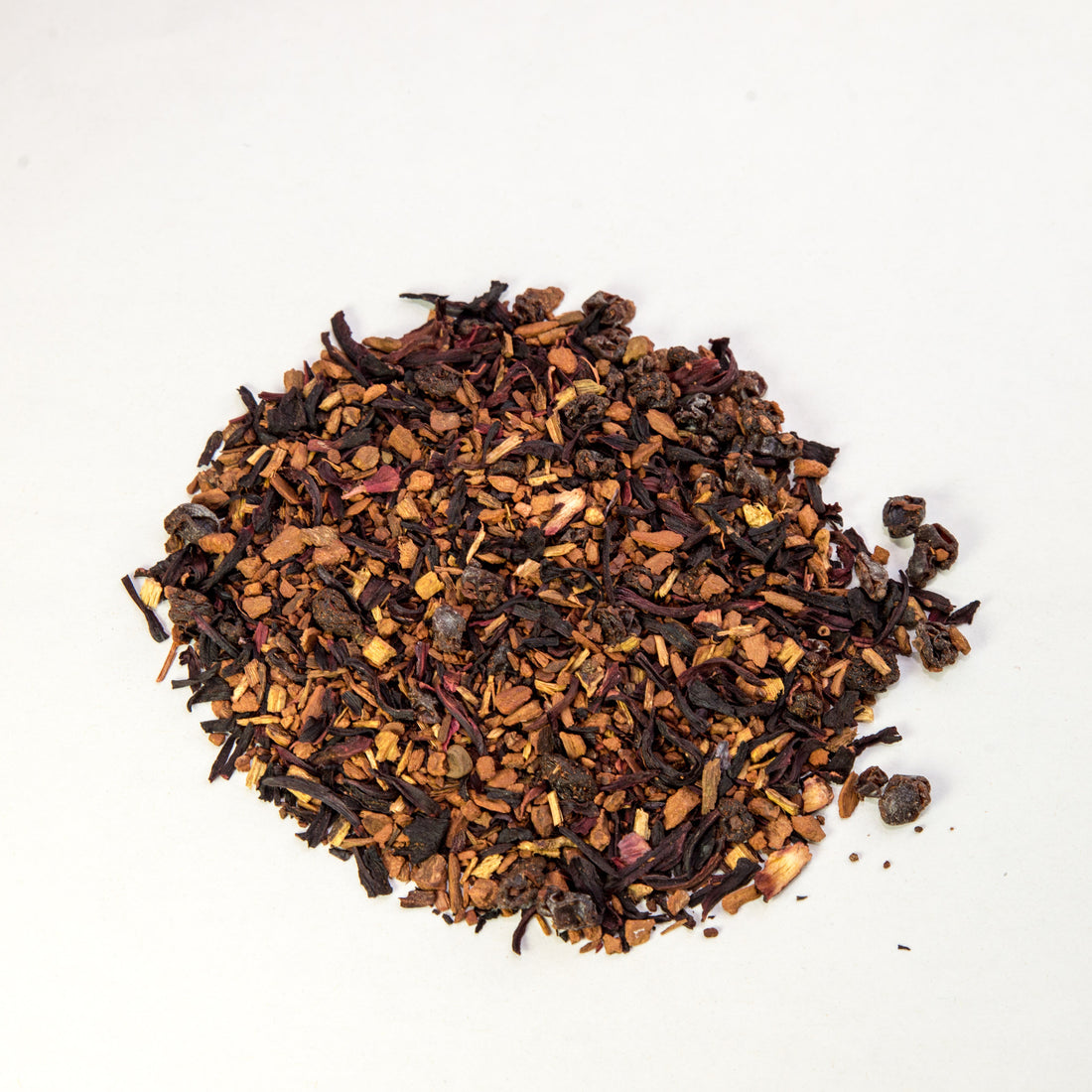 Cinnamon Plum SEASONAL BLEND - Organic 150g
Embrace the cozy vibes of winter with our exclusive offering, Organic Cinnamon Plum. This delightful blend is here to make your winter season even more special, but hurry, because once it's gone, it's gone!
Indulge in the warmth of rich currants, the lusciousness of succulent hibiscus, and the comforting notes of plum and cinnamon. Our Cinnamon Plum blend is your perfect companion for banishing the wintertime blues and staying toasty during the cold weather.
Not only is it a soothing winter treat on its own, but it also elevates your evenings when mixed with mulled red wine or hot apple cider. Make this winter memorable with Organic Cinnamon Plum!
Organic cinnamon, organic hibiscus flowers, organic currants, organic licorice root, natural plum flavor