Kyusu Japanese Teapot - Benishibori Gyokko - 290ml - #75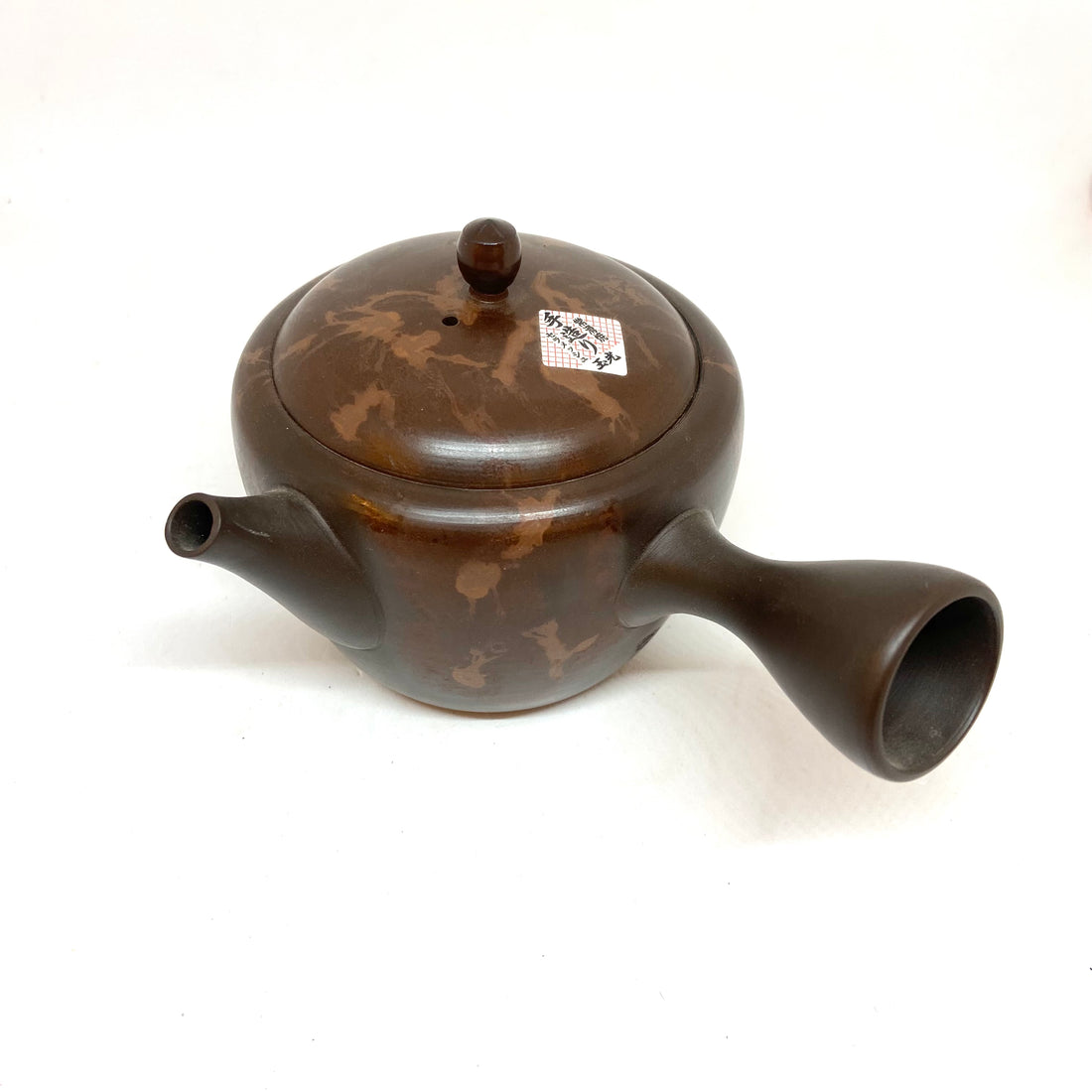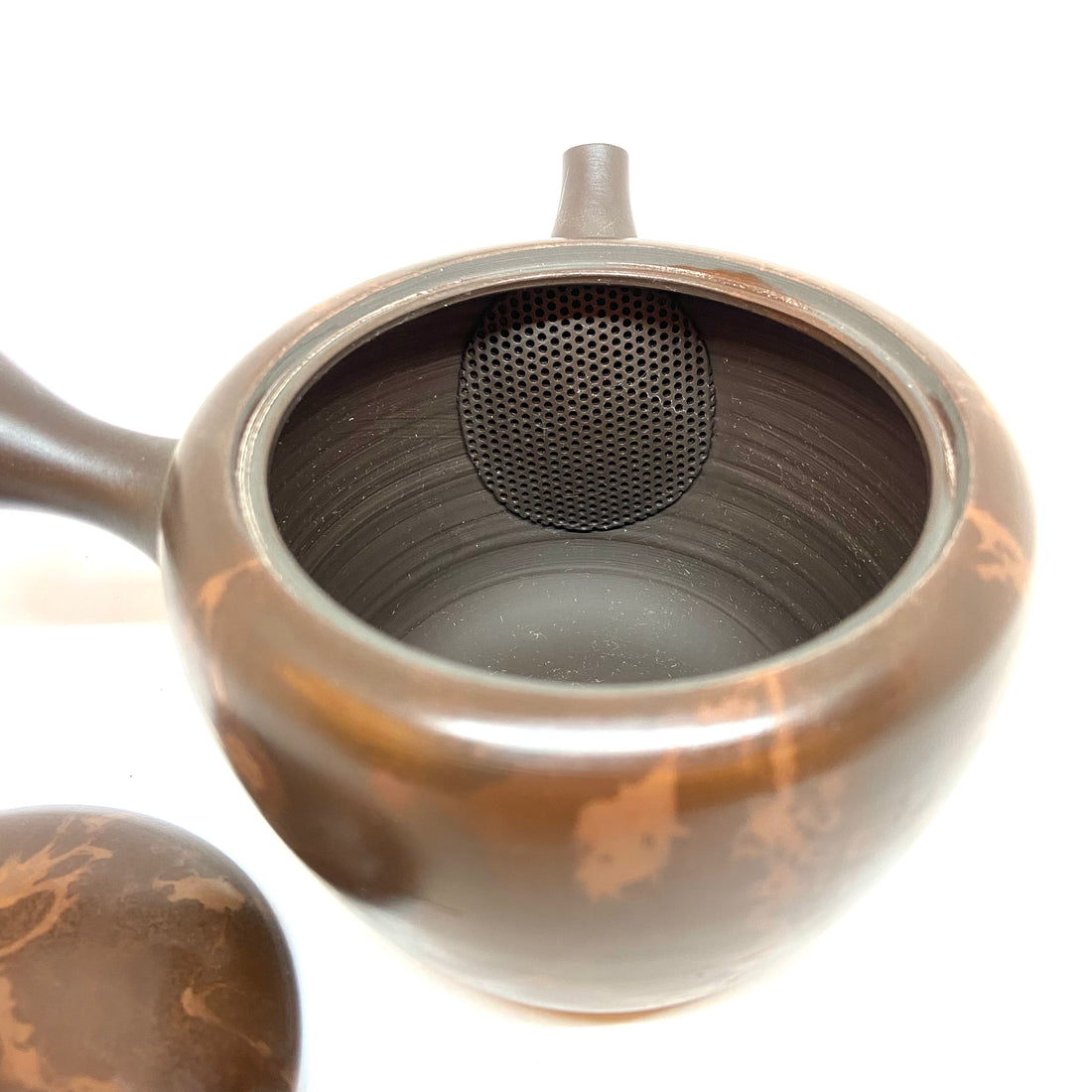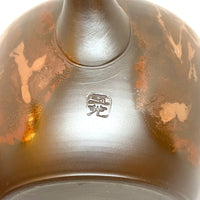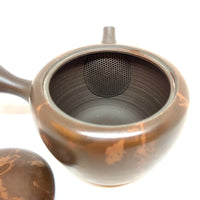 Kyusu Japanese Teapot - Benishibori Gyokko - 290ml - #75
Handmade in Tokoname, Japan by Umehara Hirotaka from the Gyokko Kiln. 
Built in ceramic infuser
The beautiful marbling on the surface of this teapot is from wrapping seaweed around the pot before firing in the kiln. Minerals and from the seaweed react with the clay in the kiln to produce these exquisite patterns called benishibori. This technique of wrapping seaweed around the pots before firing in the kiln is known as mogake.  
These beautiful teapots are all made in Japan and are typically used for green tea. The smaller size of the pot allows you to pour out the entire infusion so that tea leaves can be easily re-infused numerous times. The side handle makes pouring easy and is also great for people with arthritis. Each pot contains an infuser to keep the leaves out of your cup! These are a great way to make your own tea ritual more personal.