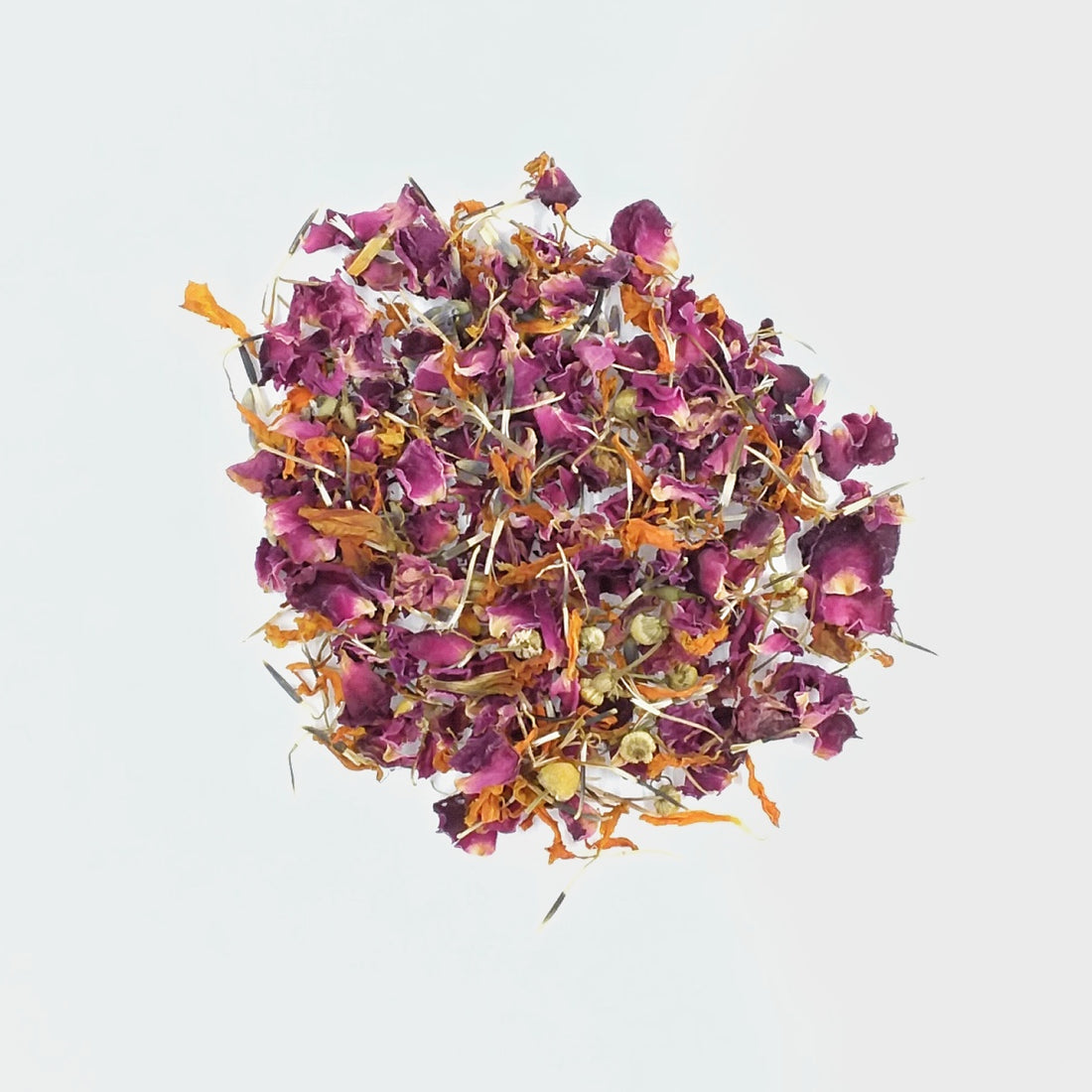 Welcome to Flower Power, where the essence of nature blooms in our exceptional herbal blend. Our carefully curated infusion combines the finest botanical treasures, including the delicate petals of rose, vibrant marigold, soothing lavender, calming chamomile, velvety mallow, radiant safflower, vibrant cornflower, and radiant sunflower. Each ingredient in this enchanting blend has been handpicked for its unique qualities, resulting in a harmonious symphony of flavors and aromas.
Indulge in the therapeutic benefits of Flower Power and experience a world of wellness. Rose petals, known for their antioxidant properties, may promote healthy skin and uplift the spirit. Marigold flowers, rich in nutrients, can support a healthy immune system. Lavender, renowned for its calming properties, may help ease stress and promote restful sleep. Chamomile, with its soothing effects, can aid in digestion and relaxation. Cornflower, with its vibrant blue petals, may provide a natural boost of antioxidants. And lastly, the sunny petals of the sunflower are packed with vitamins and minerals to nourish your body and uplift your mood.
A NAKED LEAF CUSTOM BLEND.
50g 

Water: 100C / 212F        Time: 4 - 5 minutes

Ingredients: Rose, Marigold, Lavender, Chamomile, Mallow, Safflower, Cornflower, Sunflower