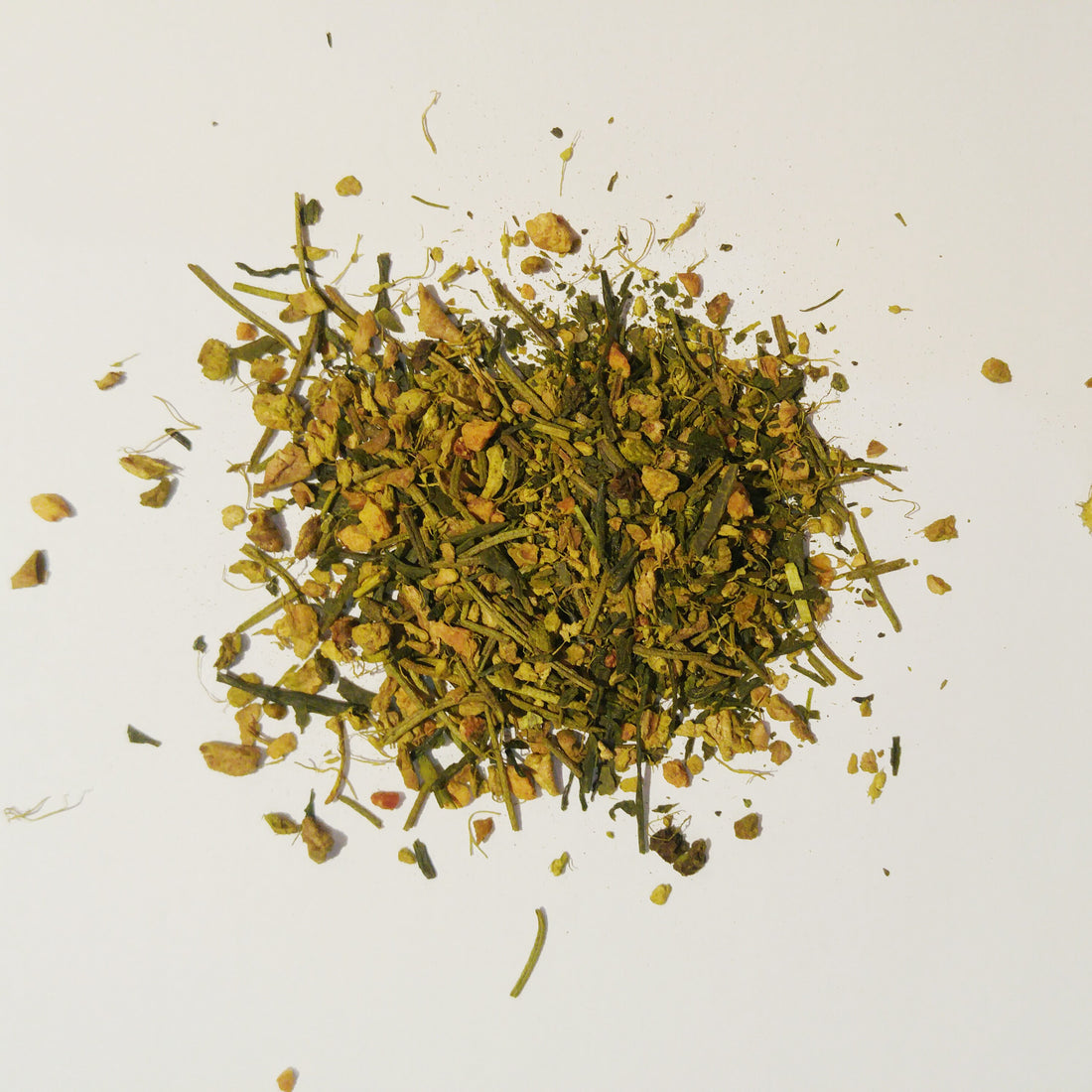 Packed with ginger, this green tea blend gets an extra kick from rosemary, pepper and notes of citrus. 
Wake up and get moving with this mindfully stimulating tea. 
150g

Water: 85C / 185F        Time: 4-5 minutes

Ingredients: Ginger Root, Green Tea, Quince, Rosemary, Yuzu Peel, Black Pepper, Essential Oils of Grapefruit, Ginger, Coriander, Kaffir Lime.